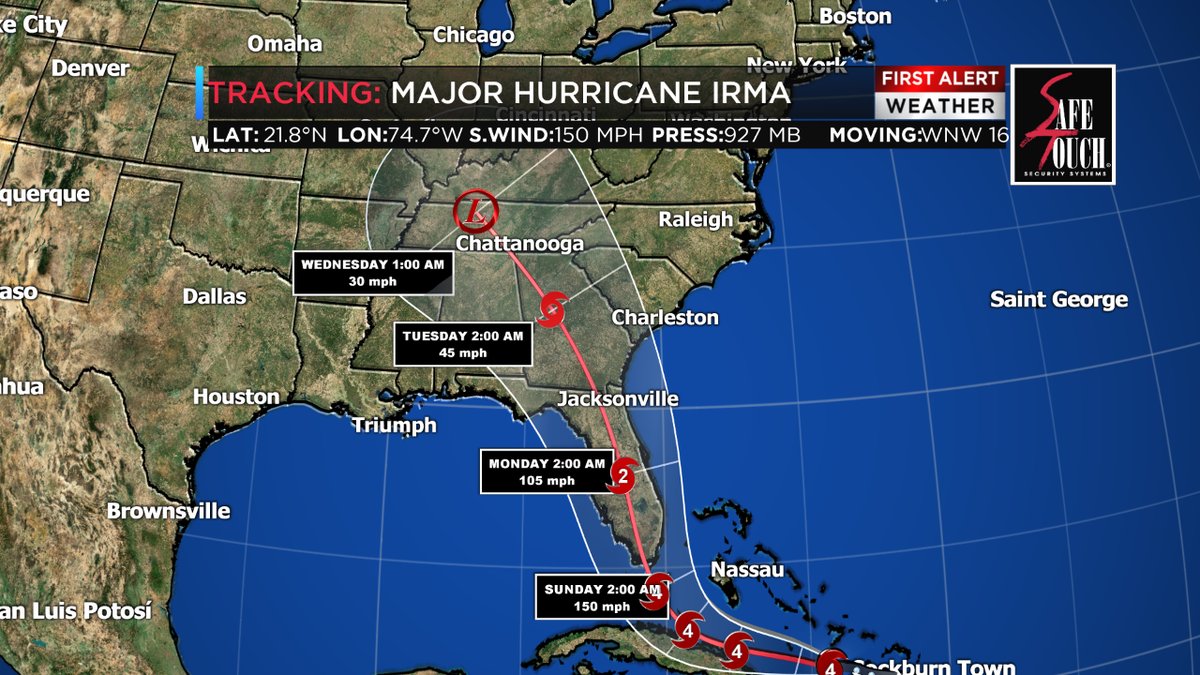 HURRICANE IRMA, SEPT 2017
Latest Emergency Operations Center (EOC) Updates
Hurricane Damage Form

Please upload photos and descriptions of any damage you've seen around Evans County. PLEASE NOTE, YOU WILL STILL NEED TO SUBMIT DAMAGE INFORMATION TO YOUR INSURANCE COMPANY. THIS IS ONLY FOR THE COUNTY'S REFERENCE AND ESTIMATES OF DAMAGE
HURRICANE IRMA UPDATE FEED
---
ANNOUNCEMENTS
---
Power Outage Summary (Latest Update) // 09.15.2017 – 3:15pm
The following summary will be updated as new information is received:

Georgia Power: 0
Canoochee EMC: 0
Excelsior EMC: 0


POWER IS NOW FULLY RESTORED IN EVANS COUNTY!
---
Closed / Impassable Roads (Latest Update) // 09.15.2017 – 10:30am
The following list will be updated as roads are repaired:
---
Statement from AllGreen, Trash Pickup (Updated) // 09.13.2017 – 4:15pm

"Since we are restarting services on Wednesday September 13th, we will be unable to collect some residential routes in the unincorporated areas of Tattnall, Evans, Candler and Bulloch Counties that are normally serviced on Monday and Tuesday. We will service those routes next week and collect any extra trash that customers have that are beyond their carts capacities.

As of Tuesday afternoon, our office was still without power, so we may not have any e-mail or phone capabilities on Wednesday to communicate with customers.

 

Claxton residential route will be serviced on Friday this week. All other City residential routes will remain on normal schedule this week. This includes Reidsville, Glennville, Collins, Hagan, Daisy, Wadley, Swainsboro, Twin City, Stillmore, Oak Park, Garfield, Pulaski, and Brooklet.

 

We will make every effort to get all commercial and industrial routes caught up as soon as possible. We apologize for any inconvenience these delays may cause. We pray that all of you came out of the storm okay and we especially pray for those people seriously impacted in Florida and in our area as well."
---
Waived Landfill Fees for Storm Debris // 09.13.2017 – 2:10pm
Click here to download official flyer. In an effort to assist with debris cleanup of Hurricane Irma, the Evans County Board of Commissioners is issuing vouchers to waive Landfill tipping fees for storm debris for residential and commercial citizens of Evans County. PLEASE NOTE, THESE STEPS MUST BE FOLLOWED TO OBTAIN A VOUCHER AND WAIVE LANDFILL FEES.1. Contact the Evans County Tax Assessor's Office at (912) 739-3424
Let them know you're interested in a Landfill Voucher for your Hurricane Irma storm debris. They will gather any necessary information (including your address and phone number) and add it to a list of properties for our Code Enforcement Officer to visit.2. Obtain Voucher From Code Enforcement
Our Code Enforcement Officer will call and meet you at your property. He will inspect the debris you are planning to bring to the Landfill. He will then notate the information on the Voucher and give it to you. If you are utilizing a Contractor for your cleanup, the Voucher will still be made out to you, but the Contractor's company will be notated on it as well to facilitate dumping. The Code Enforcement Officer will issue appropriate number of vouchers based on amount of debris upon inspection.3. Take Your Debris & Voucher to the Evans County Landfill
Take your debris and Voucher to the Evans County Landfill and present it to the Scale Operator. They will instruct you where to unload your debris. Also, if you are utilizing a Contractor, ensure that they are not bringing a single load encompassing debris from multiple customers.NOTE: THIS PROGRAM WILL OFFICIALLY END OCTOBER 14, 2017
---
Outage Map Information // 09.13.2017 – 12:35pm
Click the links below to view the outage maps for each utility company/co-operative:
---
Curfew for Evans County Lifted // 09.11.2017 – 7:13pm
Effective September 11th, 2017 at 7:00pm. Thank you for your patience and allowing our road crews and emergency personnel to respond without major incident. We still encourage our citizens to be safe as you commute and be mindful of hazardous conditions. Thank you and be safe!
---
Curfew Established for Evans County  // 09.10.2017 – 11:36am.
The curfew will start at 8pm tonight (Sunday) until lifted. Please stay off the roads. Emergency/EOC personnel and individuals returning home from work are permitted to drive, but must be off the road as soon as possible.
---
Hurricane Watch Issued for General Area of Evans County // 09.09.2017 – 2:13pm

National Weather Service Issues Hurricane Watch (for our general area). The watch is for Liberty County, but part of the watch touches Evans County.

"A Hurricane Watch means Hurricane wind conditions are possible somewhere within this area and within the next 48 hours."
---
Tropical Storm Warning Issued for Evans County // 09.09.2017 – 2:05pm
"Hurricane Irma is expected to move northwest near the west coast of Florida and through western Georgia through Tuesday. Irma is a large hurricane and will produce far-reaching effects regardless of where the exact center of the storm moves. Sustained Category 1 hurricane-force winds are possible near the coast northward to around Edisto Beach. Sustained tropical storm-force winds are possi

ble elsewhere across southeast Georgia and southeast South Carolina. This may result in numerous downed trees and power lines, leading to power outages. Life-threatening inundation from storm surge is likely in vulnerable areas near the coast, mainly south of Isle of Palms. Water levels will produce flooding around the times of high tide, with the highest water levels expected around the Monday afternoon high tide. Lastly, flash flooding and tornadoes are also possible, especially across southeast Georgia."
---
Canoochee River // 09.09.2017 – 1:46pm
With the increased wind and rain from Irma, it's very likely that the Canoochee River will overflow. If you are in that vicinity, please consider relocating to a more secure location with friends or relatives.
---
Shelter Update // 09.09.2017 – 1:37pm

Please be advised, no matter which path Irma takes, tornadoes, heavy rain, high winds, as well as downed trees and powerlines are likely. We're advising citizens who live in mobile homes to strongly consider staying with friends or relatives in more secure buildings. We will begin truly feeling the effects of Irma starting Sunday on into early Tuesday (though the timeline still is not 100% certain). 

At this time, we do not have any Red Cross shelters open/active. However, there are two Good Samaritan shelters, Healing Clinic Ministry on Newton Street & First African Baptist Church on Church Street, that are making their facilities available.
---
Wind Speeds & Emergency Services // 09.08.2017 – 3:03pm
Please keep in mind, depending on wind speeds during the storm, emergency services may not be available to dispatch out. Per the Evans County Sheriff's Office, sustained wind limits are as follows:

DOT: 40mph
Fire/EMS: 35mph
Law Enforcement: 40mph
Power Companies: 35mph
There will be no response after the storm hits these speeds. Please take this into account when planning and making any decisions about the impending storm.
---
Statement from All-Green, Trash Pickup // 09.08.2017 – 3:03pm
"We have made the decision to suspend services on Monday. Much of this is due to the expected high winds and rain and possible flooding we may experience as well as the fact that the main landfill we utilize, Broadhurst, is closing on Monday. They cannot operate their tipper in high winds, therefore, we will not be able to transfer waste to them. Other area landfills are also closing. The high vol

ume of evacuees from Florida also makes travel difficult. Our main goal is to insure the safety of our employees.

Tuesday's plan will not be able to be determined until we know what kind of problems we have from Monday's storm results. Washed out roads and downed power lines and tree limbs could cause problems.While many of you are not even serviced on Monday, the important thing to understand is that some customers services next week may not be on schedule. Please be prepared to explain to your residential customers that they may be picked up a day behind schedule. We will do our best to discuss with each of you specifically how services may be handled in your community. We will also be posting messages on our website and Facebook page."
---
NOW CANCELLED

Damage Assessment Training // 09.08.2017 – 2:58pm
We will be having a training for members of the community who want to volunteer with Damage Assessment after Hurricane Irma. The more people we have who are willing and able to ride and document external damage, the faster we will be able to compile relevant data and submit it to GEMA / FEMA and get our area declared for financial reimbursement and aid. The class will be held at 10:00am tomorrow, Friday, September 9, 2017,  in the Veteran's Center in Claxton. Mr. Gordon Lowe, Sheriff's Deputy and former GEMA Sectional Director, will be providing the training. For more information, please contact the official EMA phone line: (912) 739-1991.
---
Weather Updates // 09.08.2017 – 10:12pm
The primary purpose of this site is for announcements and information regarding preparation for and damage mitigation after the storm. With increased changes in weather patterns as Irma quickly approaches, we encourage you to keep up to date with WTOC's live coverage on their website and via their First Alert Weather App. You can also view storm models easily via Ventusky. As long as we are able, we will continue to post summaries from the National Hurricane Center Via the National Weather Service (NWS) on our Facebook page. The links for each of these resources are below:
---
Supplies and Increased Traffic //  09.07.2017 – 7:45pm
Evans County will soon see a dramatic increase in traffic as people from the coast travel to safety through our area. Please consider getting all of necessary your supplies tonight, if you haven't already, in an attempt to beat the rush and congestion.
---
Debris Staging Area //  09.07.2017 – 5:11pm
As a preemptive measure, we're making this announcement early: Once the storm is over, we will be setting up a staging site for debris. Our first priority is the initial 72 hours to clear roads of debris for utility repairs and emergency personnel. We will announce the location of the staging area once it is open for public use. Please, please allow out crews time to mitigate any damages from the storm before bombarding our lines with questions about debris.
---
Evacuation Rumors //  09.07.2017 – 4:59m
It has come to our attention that several rumors regarding mandatory evacuations have begun to swirl. Please be aware, Evans County is NOT under a mandatory evacuation. We are located to the West of I-95, the mandatory evacuation order is for communities East of I-95, i.e. the coast. If this changes, we will announce it immediately on Facebook and the emergency webpage.
---
Trash Cans // 09.07.2017 – 3:25pm
As winds increase over the next couple of days, please be sure your trash cans (poly carts) and other loose items are secured. This will greatly assist cleanup efforts. Thanks and be safe!
---
Shelters // 09.07.2017 – 3:15pm
Evans County does not have any active shelters at this time. If we open one, we'll announce it immediately.
---
Declaration of Local State of Emergency // 09.07.2017 – 2:00pm
---
Statement from Evans County Schools, Closings // 09.07.2017 – 1:38pm
"Considering the effects of Hurricane Matthew to Evans County last October, we want to be extremely cautious as we make decisions that impact the lives of our employees and students. We consider safety one of our number one priorities. We are concerned for our Evans County employees and families as they prepare for Hurricane Irma. The volume of traffic traveling I-95 and I-16 continues to grow significantly due to evacuations from Florida and the availability of lodgings in Georgia is scarce. After discussion with local and state emergency management services and considering today's projected path and the potential threat caused by Hurricane Irma, Evans County Schools will be closed to all students and staff on Friday, September 8th, Monday, September 11th, and Tuesday September 12th."
---
State of Emergency Declaration, Gov. Deal // 09.07.2017 – 12:54pm
---
SPAGHETTI MODEL
September 5th, 2017 at 2:00pm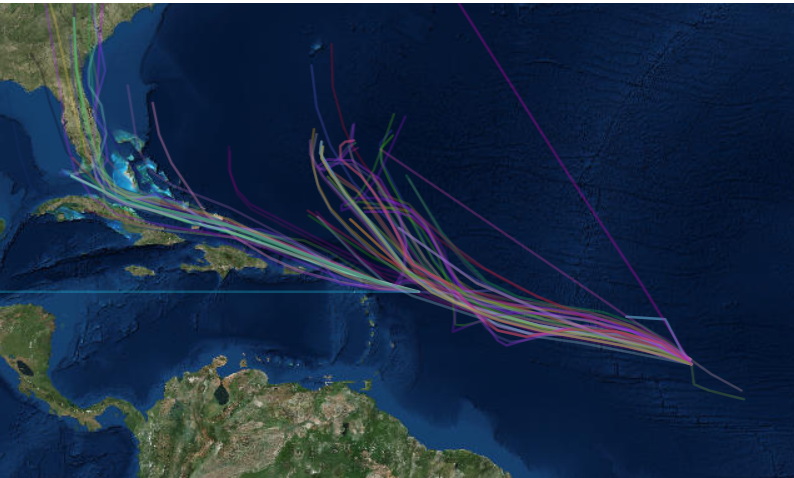 ---
SPAGHETTI MODEL
September 6th, 2017 at 8:00am
---
Hurricane Matthew File Archive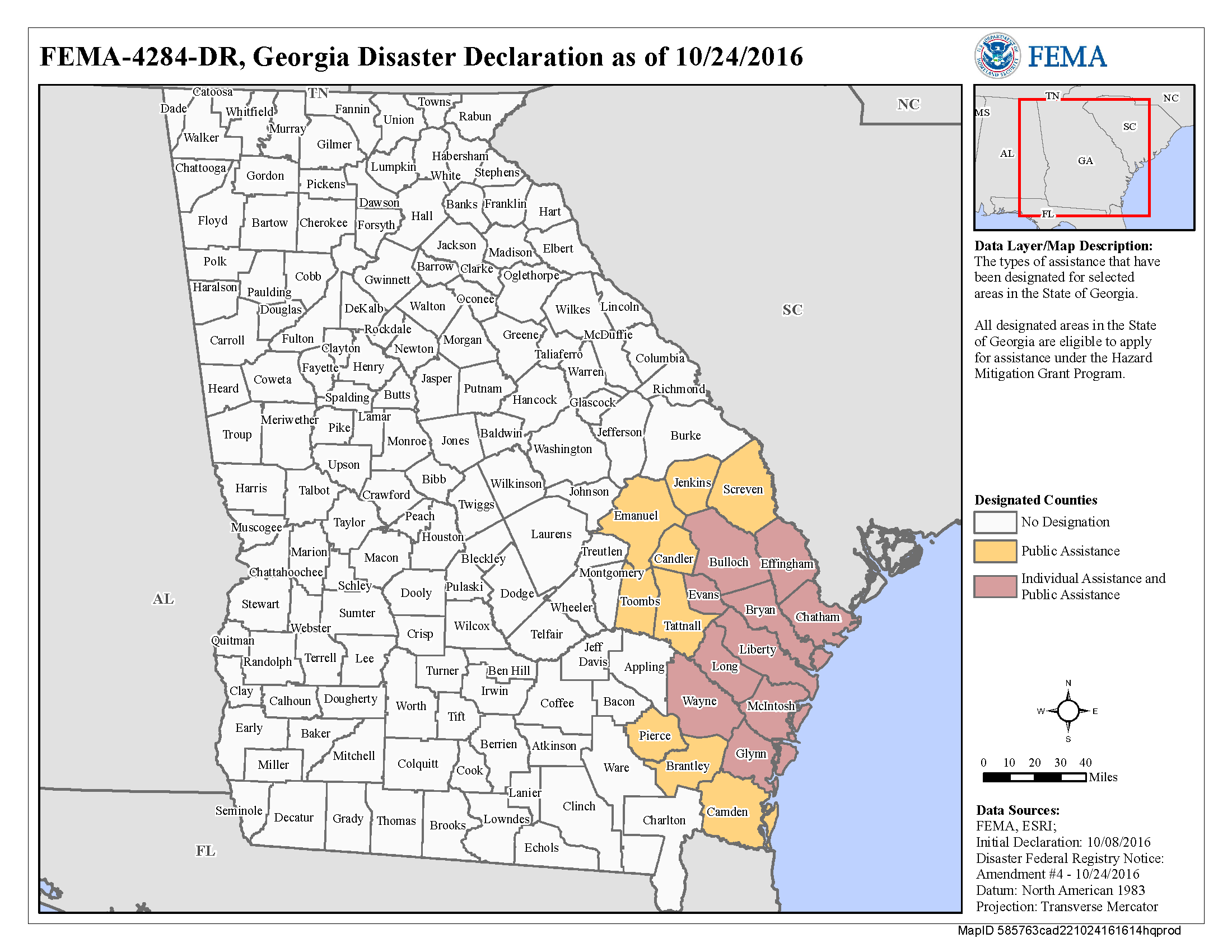 HURRICANE MATTHEW ARCHIVE
Emergency Operations Center (EOC) Updates
IMPORTANT! SURVIVORS HAVE UNTIL DECEMBER 16, 2016 TO REGISTER WITH FEMA FOR STORM-RELATED DAMAGE IN EVANS COUNTY. DAMAGE MUST HAVE OCCURRED OCTOBER 4-15, 2016.
---
---
---
IMPORTANT ANNOUNCEMENT FROM FEMA: Despite the rumors, FEMA has NOT left Evans County and individuals can still register with FEMA up until December 12, 2016. However, due to extreme decreases in foot traffic, FEMA volunteers will no longer be at the Veteran's Center. They will instead be out in the community reaching out to residents at their homes and businesses. If your home or business has suffered damage from the effects of Hurricane Matthew, please call the FEMA registration number at 1-800-621-3362, or register online at: www.disasterassistance.gov
---
---
---
BOARD OF COMMISSIONERS OFFICE CLOSURE // October 27th, 12:30pm-5:00pm


The Board of Commissioners' Office will be closed for an off-site FEMA training on Thursday, October 27th from 12:30PM-5:00PM. The Courthouse Annex will remain open and all other offices will retain their normal business hours. We sincerely apologize for any inconvenience this may cause.
---
FEMA representatives are currently working in our area. They are also going to set up at the Veteran's Center on (hopefully) Friday, October 28th, and will be there from 9:00am-4:00pm, Monday-Saturday to assist citizens with applying for aid for the next few weeks. The only exception to this is Election Day, November 8th. On that day, FEMA representatives will set up in Courtroom 2 in the Courthouse Annex.
---
---
---
BOC MEETING CANCELLED: The joint meeting between the cities and county with Carl Vinson Institute of Government, originally scheduled tonight, has been postponed. We will be rescheduling the meeting for sometime in November.
---
JURY DUTY ANNOUNCEMENT (PER OUR SHERIFF): Jury selection for October 17th has been cancelled. Please contact the Clerk of Court's office at (912) 739-3868 with any questions.
---
LANDFILL DUMPING: The Commissioners have approved to allow citizens to dump for free at the Landfill under the Pride in Evans program via special vouchers. Please contact Donnell Benjamin, Code Enforcement Officer, at (912) 290-1604 for more details and to obtain approval and the necessary paperwork. PLEASE NOTE: Natural-growth trees debris from the storm (trees, limbs, stumps, etc) should still be taken to the inert waste disposal site at the Claxton-Evans County Industrial Park.
---
SCHOOL CLOSINGS: According to the Evans County BOE, due to the effects of Hurricane Matthew, power outages, and concerns with bus access, classes for all Evans County Schools are cancelled for the remainder of this week. At this time, classes are set to resume on Monday, October 17th, at their normal start time.
---
RECREATION DEPT UPDATE: We've received communication from Mr. Danny Swain at the Recreation Department. He has stated that the football game in Reidsville and practices are still on. Their phones were previously up, but have gone down again, last we heard. The Concerted Services office is also closed. Inquiries or further questions can be made by contacting Swain directly via his cell at 912-618-0067.
---
SCHOOL CLOSINGS: Here is an official statement from the Evans County Board of Education regarding school closures: "60% of Evans still without power. No school for students or faculty on Wednesday, October 12, 2016. A decision about Thursday will be made by noon tomorrow. We want all of our students and faculty able to be safely transported to and from school and current conditions will not allow this."
---
IMPORTANT DEBRIS DISPOSAL ANNOUNCEMENT: Do not put your yard cleanup in the right-of-way. If you do, it slows the progress and work our crews are doing to clean up. ANY DEBRIS PUSHED INTO THE RIGHT-OF-WAY WILL BE PUSHED BACK OUT OF THE WAY. Evans County has set up an inert waste disposal site at the Claxton-Evans County Industrial Park. Please note, the only items that should be brought to this location are natural-growth tree debris from the storm (trees, limbs, stumps, etc). Times and schedules for this temporary site are 8:00am-6:30pm, 7 days a week. PLEASE NOTE, ABSOLUTELY NO C&D WASTE CAN BE DUMPED AT THIS SITE and ALL debris MUST be from the storm. The Evans County Landfill will be up and running once power has been restored to that area.
---
ROADS UPDATE: Nearly all paved roads through Evans County are now clear. Here are the roads listed as impassible due to trees wrapped up in power lines and their current status:

AD Eason Rd // NOW OPEN

Bowen Rd // PASSABLE

Carson Sands // CLOSED

Daisy-Nevils Rd (closed from 280 to Edgar Hodges) // STILL CLOSED

Edgar Hodges Rd // PASSABLE

Emanuel Barrow Rd // PASSABLE

Hammock Ln // PASSABLE

Hendrix St // PASSABLE; POWERLINES HANGING LOW

Ivey Brinson Rd // STILL CLOSED

Jim Hendrix Rd // POWER COMPANY ON THE ROAD NOW

Level Rd // NOW OPEN

Mosley Rd // NOW OPEN

Red Clay Rd // NOW OPEN

Ritchie Dr // OPEN

River St // NOW OPEN

Settlement Rd // NOW OPEN

Tom McCall Rd // NOW OPEN

WE Callaway Rd // PASSABLE; POWERLINES HANGING LOW
---
DEBRIS DISPOSAL UPDATE: Evans County has set up an inert waste disposal site at the Claxton-Evans County Industrial Park. Please note, the only items that should be brought to this location are natural-growth trees debris from the storm (trees, limbs, stumps, etc). Times and schedules for this temporary site will be posted within the next few hours. PLEASE NOTE, ABSOLUTELY NO C&D WASTE CAN BE DUMPED AT THIS SITE and ALL debris MUST be from the storm. The Evans County Landfill will be up and running once power has been restored to that area.
---
SPOILED FOOD DISPOSAL: Please take all spoiled freezer and refrigerated food to the convenience site on Bill Hodges Rd near the Industrial Park.
---
SCAM UPDATE: "Brace for Scams Along with Hurricane Matthew." Even though we are in Georgia, this is a statement released from the North Carolina Department of Justice has good information pertaining to us regarding contractor scams after Hurricane Matthew. The file is a PDF that can be viewed, printed, and distributed.
---